Alejandro Sabella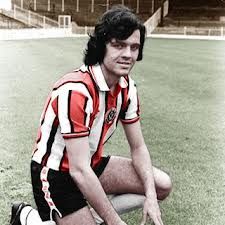 You may be wondering why I'm writing about this bloke.
Well, English football fans of a certain age will know him better as Alex Sabella.
Sabella was one of the initial wave of foreign players who graced these shores when it was still unusual to see overseas players in our league.
The revolution seemed to really kick in just after the 1978 World Cup in Argentina.
I don't remember the 1974 tournament, but from what I gather the '78 one had more games televised and suddenly players from all over the world were given a shop window for a wider audience.
Argentina won that trophy in 1978 and within weeks, defender Alberto Tarantini had been signed by Birmingham City.
Tottenham then snapped up Ossie Ardiles, one of Argentina's creative forces in midfield.
During the transfer talks, Ardiles asked Spurs manager, Keith Burkinshaw if he was interested in signing his friend too.
So along came Ricardo Villa, and those two are etched into Tottenham history.
But the signing of Sabella seemed to be one of the most ambitious.
Mainly because it was not a First Division side who signed him, it was Sheffield United, then a Second Division (Championship) club.
United had tried to sign a teenager from Argentina called Diego Maradona, but Argentinos Juniors wouldn't accept the £400,000 that was offered.
So Blades manager, Harry Haslam, turned his attention to Sabella and bought him for £160,000 in July 1978 from River Plate
Due to the rarity of foreign players in the English league, guys like Sabella soon became favourites with the home supporters.
Sabella may have lacked pace, but he more than made up for that with his ball skills.
Kids these days learn tricks with the ball almost before they can walk, yet back then our game was ignorant to all that, so anyone who could do a little more than just a few 'keepy-uppies' was labelled a genius.
Sadly for Sabella he was far too good for the standard of football that surrounded him.
United were relegated to the Third Division that season.
They then agreed to sell the Argentine to Sunderland, who were still a Second Division club, but Sabella refused to go.
He wanted First Division football and then moved to Leeds United for £400,000.
He'd played 78 times for Sheffield United scoring 8 goals, but he was less successful at Elland Road making just 23 appearances for Leeds and scoring just twice.
In 1982 he moved back to his homeland to Estudiantes and continued his professional career up to 1989, where he finished up at Irapuato in Mexico.
Since his playing days, Sabella has joined up with 1978 World Cup winning captain, Daniel Passarella.
He was Passarella's right-hand man at Parma, Moneterrey (Mexico) and Corinthians.
They have also been in charge of Uruguay and the Argentine national side.
Now Sabella is in sole charge after Argentina's early exit from the 2011 Copa America.
His first task was to name Messi as Argentina's new captain.
Sabella, by no means a success in England, was certainly one of the pioneers, paving the way for players like
Thijssen
and
Muhren
at Ipswich,
Ivan Golac
at Southampton and
Johnny Metgod
at Nottingham Forest.
These players had more success at their clubs, but it took people like
Tarantini, Sabella
and
Marangoni
(Sunderland) to open the door for English clubs to accept foreign talent.
So for those who think there are far too many foreign players in the English league, you probably have people like Sabella to blame for that.